Embedded Vision with NXP & VC MIPI® Camera Modules
Embedded Vision with NXP & VC MIPI® Camera Modules
Benefit from our hardware and software solutions for embedded vision projects with VC MIPI® and the NXP® i.MX 8M Mini/Nano/Plus family of application processors!
Perfect support for your NXP® i.MX 8 embedded vision projects
At Vision Components, you get the optimal support for your projects with VC MIPI® camera modules und NXP® Prozessoren. Wir sind NXP® Registered Partner und erhalten damit exklusiven Zugang zu zahlreichen Ressourcen rund um die NXP Technologien.
Greatest variety of MIPI Camera Modules for NXP Processor Boards
VC MIPI® Camera Modules for NXP processor boards are available with resolutions from 0.3 MPixel to 20 MPixel, in monochrome or color, variants with global shutter, rolling shutter or global reset shutter and with or without trigger functionality. The MIPI camera modules are powered directly via the VC MIPI® FPC cables.
Drivers for VC MIPI® and NXP
We provide drivers for direct connection and support of VC MIPI® Camera Modules with processors boards of the NXP i.MX 8M family from various suppliers, such as for the Toradex Verdin SoM series, for the MSC/Avnet Smarc series and the Kontron SOM-SL series. Support for other manufacturers, single board computers and embedded solutions with i.MX 8M processors is already under development.
Faster to series production: With the modular Maivin i.MX 8M Plus AI Vision Kit
For proof-of-concept and rapid prototyping, Toradex, together with Vision Components and AU-Zone, has developed a modular AI Vision Kit with NXP's i.MX8M Plus processor. With its neural network processor unit and integrated ISP, the processor is ideally suited for demanding embedded vision applications.
The kit is based on a Toradex Verdin i.MX8M Plus system-on-module, which is compatible with all Verdin baseboards. Vision Components MIPI camera modules are part of the development kit as well as a variable SoM adapter and connector board from Au-Zone. This provides customers with all components for image acquisition and image processing as well as the required interfaces and I/Os for their individual rapid prototyping solutions, whether in automation and robotics, for medical technology or the agricultural industry.
Easy software development with Torizon and DeepView
Toradex's industrial-grade software platform Torizon offers ready-to-use Linux distributions. Torizon is an open source software platform that simplifies the development and maintenance of embedded Linux software. It brings comprehensive frameworks for rapid development entry, over-the-air updates and security features. The platform runs Au-Zone's DeepView Machine Learning Toolkit, which allows users to easily develop, test and implement their own deep learning solutions in the processor's NPU.
Maivin i.MX 8M Plus AI Vision Kit
Modular Maivin Plus AI Vision Kit powered by NXP i.MX 8M Plus
Accelerate product development with the modular Maivin i.MX 8M Plus AI vision kit!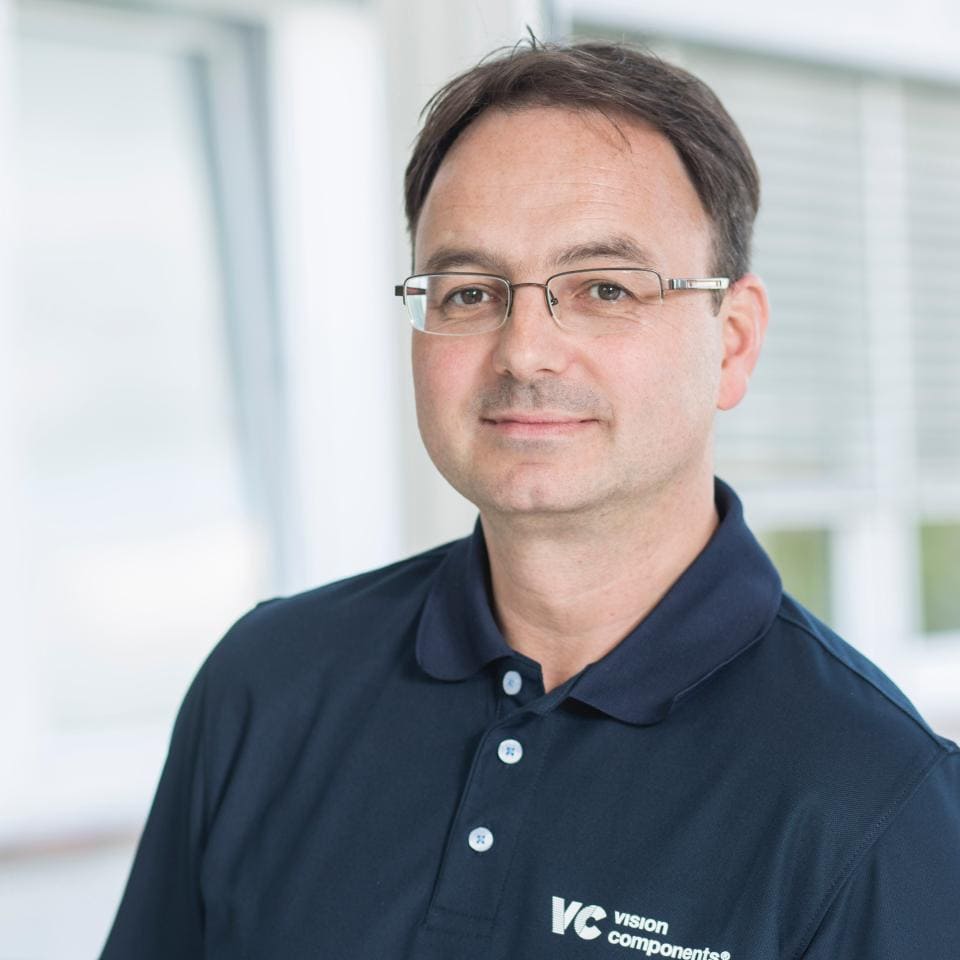 Are you developing an embedded vision solution with NXP and MIPI Cameras?
We're happy to support you with our know-how, embedded vision components and individual solutions.
Drivers, cables, adapter boards and more, for a quick start into development.