embedded world:
Ultrakompakte Stereokamera und neue MIPI-Module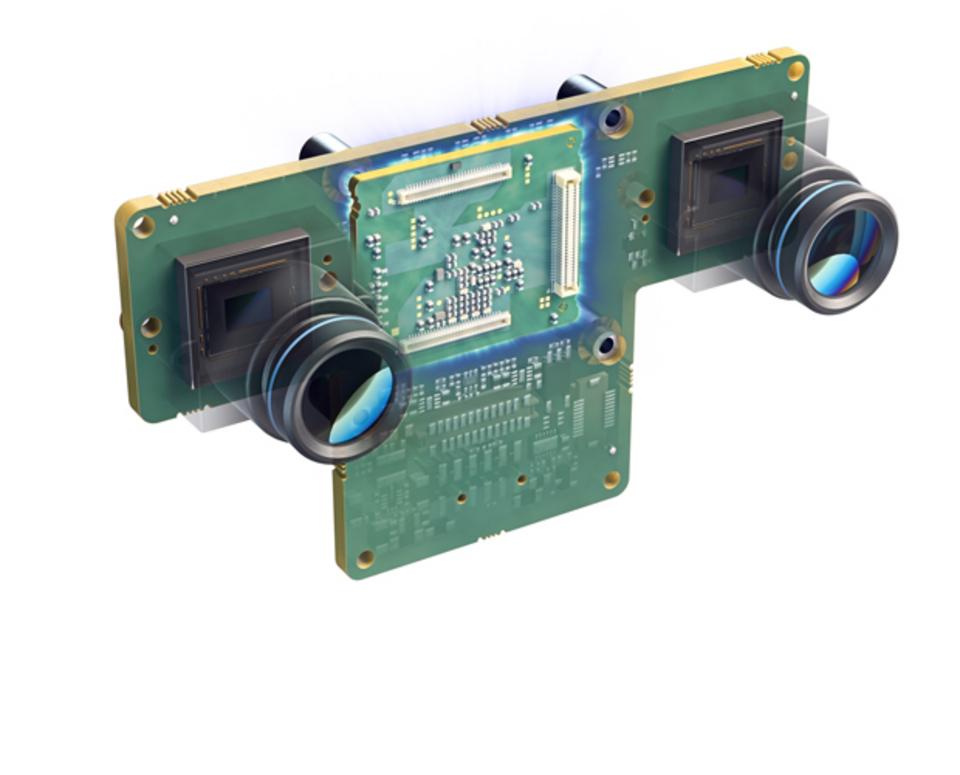 Vision Components zeigt neue MIPI-Kameramodule und OEM-Komponenten für die zeitsparende Entwicklung von Embedded-Vision-Systemen auf der Embedded World.
Exklusiv gelauncht wird die VC Stereo Cam für 3D- und Zwei-Kamera-Applikationen. Diese basiert auf dem neuen FPGA-Hardwarebeschleuniger VC Power SoM, der große Datenströme in Echtzeit verarbeiten kann.
Die VC Stereo Cam erfasst Bilder über zwei MIPI-Kameramodule und führt anspruchsvolle Bild-Vorverarbeitungen inklusive zum Beispiel der Generierung von 3D-Punktwolken aus. Funktionen und Hardware lassen sich für OEM-Anwendungen flexibel anpassen. Wie bei all seinen Produkten gewährleistet Vision Components industrietaugliche Qualität und Langzeitverfügbarkeit.
Ihre Messepremiere erleben ebenfalls neue MIPI-Kameramodule, die verschiedene Global-Shutter-Sensoren aus der Baureihe Sony Pregius S mit minimalem Rauschen und hoher Lichtempfindlichkeit einbinden: IMX565, IMX566, IMX567 und IMX568. Mit der großen Auswahl an MIPI-Modulen von Vision Components können OEM-Kunden jegliche Anforderungen ihrer Bildverarbeitungsprojekte erfüllen, mit kosteneffizienten und hochauflösenden Sensoren, unterschiedlichen Shutter-Varianten und auch Sensoren für SWIR und 3D-/ToF-Applikationen.
Die Module mit MIPI-Schnittstelle, Triggereingang und Blitztriggerausgang sind für die einfache Anbindung an marktübliche Einplatinencomputer konzipiert. Präsentiert werden auf der Messe außerdem Embedded-Vision-Systeme, die auf einer Platine Bilderfassung und -verarbeitung vereinen. Das kleinste und neueste dieser OEM-Kamerasysteme, VC picoSmart®, hat ein Grundmaß von nur 22 mm x 23,5 mm. Für 3D-Profilsensoren auf Basis der VC picoSmart® steht ein passendes Triangulationsmodul zur Verfügung. Das Team freut sich auf Anfragen zum Sortiment und möglichen Anwendungen.
Weitere Highlights auf der embedded world 2022
ew Conference: The Evolution of Embedded Vision
Jan-Erik Schmitt zeigt in seinem Vortrag die Entwicklung von Embedded Vision seit den frühen 1990er Jahren – und verschiedene Wege, wie Kameras und Bildverarbeitung heute schnell, einfach und kostengünstig in Geräte und Maschinen integriert werden können.
VDMA Podiumsdiskussion: Industrielle Bildverarbeitung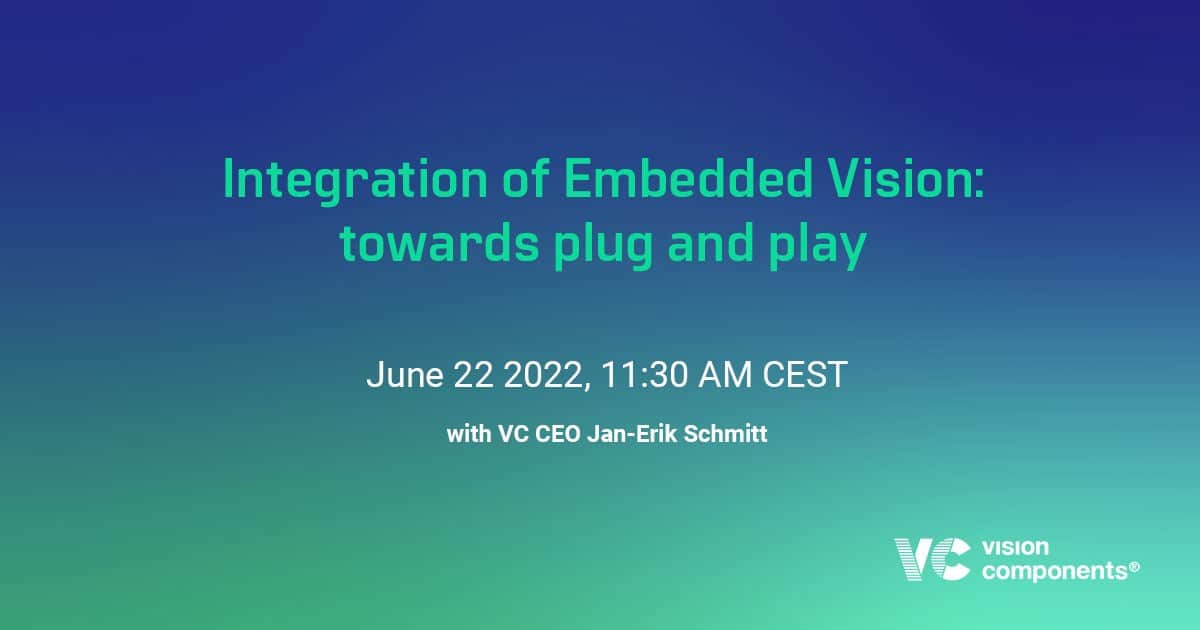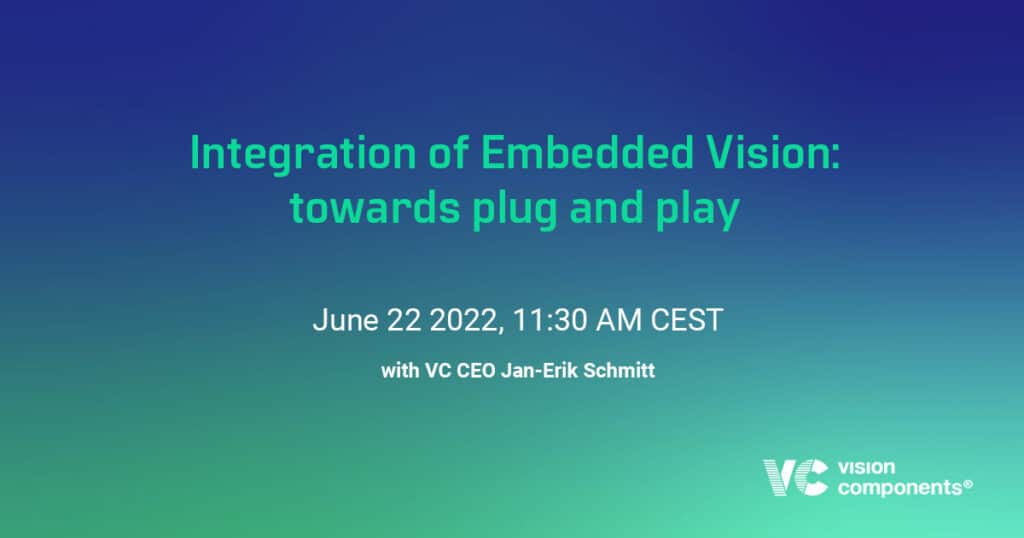 Vision Components auf der embedded world
Nürnberg, 21. – 23. Juni 2022
Halle 2, Stand Nr. 2-450