Independent solutions for the point-of-care
Stick to your optical setups and proven image sensors,
spare PCs at the point-of-care
The Corona pandemic has raised public awareness to the importance of rapid and reliable laboratory analyses. Point-of-care systems, which function at any location and independently of an external PC, are of particular importance in this context. In this blog post, we will show you how you can maintain your proven optical setup and use a wide range of image sensors when developing them with embedded vision and new technologies for camera modules.
Point-of-care devices are used wherever the introduction and spread of pathogens and germs are to be stopped or diseases are to be detected ad hoc, for example through the analysis of skin conditions. The devices feature fast and accurate results, simple operation and compact design, thus enabling flexible use in healthcare, life science and bioanalysis.
In contrast to conventional systems, which consist of a camera unit and a connected computer, modern point-of-care devices operate completely autonomously. Image acquisition, analysis and output of results are performed directly on the compact and often mobile devices.
Because the connection to a PC is not necessary, regular adjustments of the system and the software to new operating systems are not required. This makes the analysis systems robust in use, durable and optimally suited for a professional environment.
Compact, powerful and cost-effective
The analyses at the point-of-care are based on camera sensors for the detection of biological structures and features, from the examination of skin areas and anatomy to histology of tissue and to the level of cells and molecules. Based on distinctive light/dark values, typical patterns and structures or fluorescence of certain substances, abnormalities and diseases can be diagnosed early and precisely in this procedure called bio-imaging. Modern ARM-based microprocessors have the necessary computing power to perform the analyses. They also enable the use of artificial intelligence and the integration of complex machine learning algorithms.
The embedded systems combine high computing power with compact design and low power consumption. This makes processors such as the NVIDIA Jetson series or the i.MX 8M family from NXP, as well as many other platforms, the first choice for point-of-care devices and mobile or decentralized laboratory and analysis equipment. In addition, embedded systems are extremely price-optimized due to perfect adaptation to the respective applications and the elimination of unnecessary components. This means that significantly lower series prices are possible; the costs for individual development are amortized even with small quantities.
"Embedded Systeme sind durch die perfekte Anpassung an die jeweiligen Anwendungen und den Verzicht auf nicht benötigte Komponenten extrem preisoptimiert. Damit sind deutlich günstigere Serienpreise möglich; die Kosten für die individuelle Entwicklung amortisieren sich schon bei geringen Stückzahlen."

Jan-Erik Schmitt
Vice President of sales at Vision Components
No need for an external PC, but working with proven sensors
Up to now, a challenge in the development of new analysis and diagnostic devices without connection to an external PC has been the optical setup: Manufacturers benefit from significantly lower costs and faster development time, if they can retain their proven system for image acquisition.
In addition, many companies attach importance to the connection of a special sensor for their applications or require high image resolution and light sensitivity with low noise and high acquisition speed. All three requirements are met by a new technology from Vision Components: It enables the connection of numerous image sensors directly to the MIPI CSI-2 interface of the processors, even for sensors that do not natively support a MIPI interface. For this purpose, a specially developed MIPI converter is integrated directly into the design of the ultra-compact modules.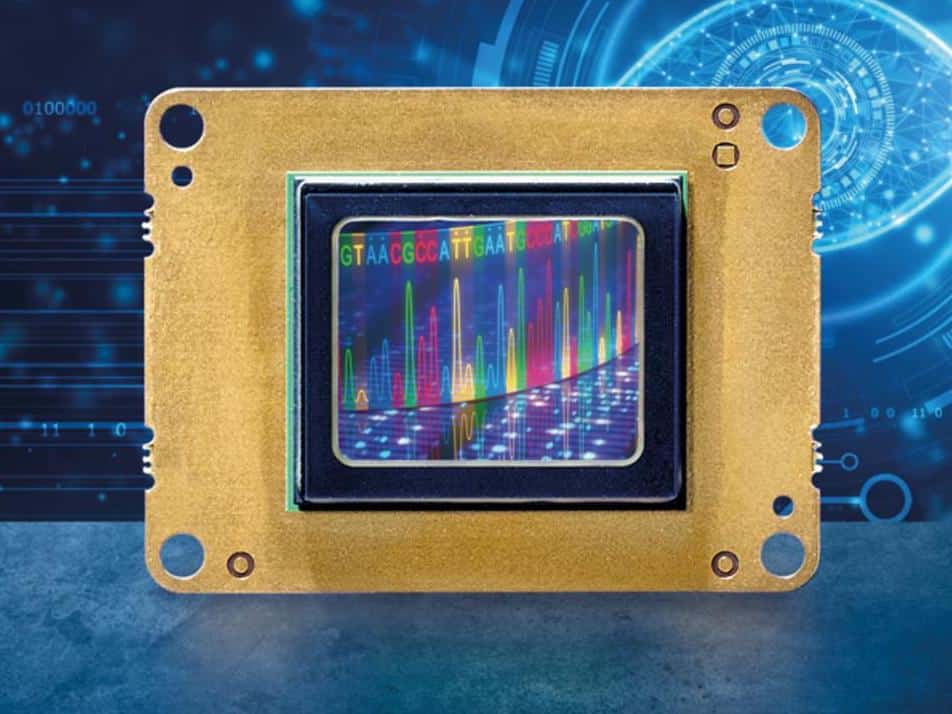 Highest image quality with MIPI sensors
High-end sensors from Sony's Pregius and Starvis series, which have been tried and tested many times in medical applications and feature long-term availability, are already available as MIPI camera modules from Vision Components. These include the VC MIPI IMX178 with up to 14-bit resolution depth, which thus offers an enormously high dynamic range. The VC MIPI IMX183 sensor module, which has a resolution of 20 megapixels, 4K video support and global reset shutter, is also suitable for the highest demands on image quality.
Also already available is the VC MIPI IMX226 module with 12 megapixel resolution. Both modules are based on Sony Starvis sensors, which combine high light sensitivity and a wide contrast range due to their Backside Illuminated technology (BSI).
Individual sensors, now also for SWIR
In addition, Vision Components offers MIPI camera modules for professional applications, such as the IMX250 series for high frame rates and the IMX260 sensor family, which is characterized by its low series price. All of the manufacturer's camera modules feature long-term availability and are suitable for industrial use. The range of image sensors for medical and life science applications is constantly being expanded. Very recently, for example, with sensors for imaging in the SWIR range. If companies cannot find their desired image sensor in the companie's line-up, VC offers customer-specific development. Due to the extensive preliminary work and the modular design, implementation and series qualification are carried out fast, easy and cost-effective.
Over 200 embedded vision modules - and if it doesn't fit perfectly we'll make it fit!
Shorter time to market
The development of medical laboratory and analytical equipment is time-consuming and costly. Modular design and proven components accelerate the time to market for point-of-care systems. Thanks to MIPI Components' MIPI Technology and modern, high-performance embedded processors, manufacturers can retain their proven optical configuration and desired sensors while still eliminating the need for external PCs for data processing when redesigning their devices. The result are stand-alone, compact and powerful devices for flexible and versatile applications, optimally adapted to their respective applications and well prepared for the challenges of the future.
Sounds good?
Then read on and write to us!
Here you can find out how to get started on the fastest way to your development and what role MIPI plays in the process.
Are you developing an embedded vision solution or need support for your project? Then call us and let's talk about how we can best support you!