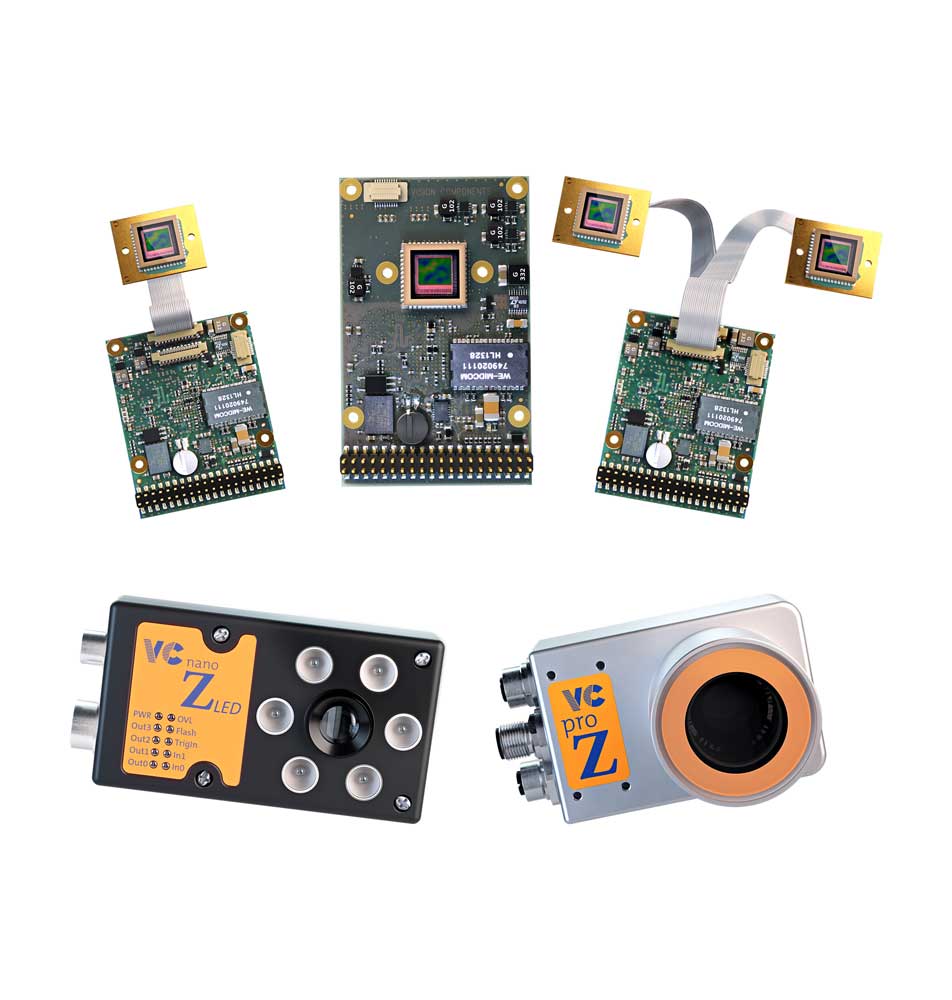 Get to market faster: with perfectly matched and highly integrated components, with or without housing.
VC Power SoM FPGA Accelerator
Developed for complex image processing: The OEM module enables more flexibility in the design of embedded vision systems.
VC Smart Cameras
Even faster integration into your application: the VC Smart Cameras with robust protective housing.
VC Board Cameras
Smart board level cameras for easy and straightforward integration into your OEM applications and vision sensors.