Achieve the optimum of flexibility, development expenses and time to series maturity
It has never been as easy to integrate embedded vision into any device as it is today. Developers just need to choose the perfect level of integration for their projects: from a MIPI camera module only to perfectly integrated embedded vision systems that combine image acquisition and processing in an ultra-compact form factor, to OEM sensors, which are directly ready for use on the basis of embedded vision or can be quickly and easily individualized and adapted. All embedded vision systems according to our definition share one thing in common: they are optimized for their respective application and dispense with all components and functionalities that are not necessary. Read in this blog which possibilities and advantages the various technologies bring with them and how they can be optimally integrated.
MIPI camera modules: greatest sensor variety and flexibility
MIPI camera modules have become a standard for innumerable applications in the industry, driven by their widespread use in the consumer market and the broad support of the MIPI-CSI-2 interface by modern embedded processors. MIPI camera modules are flexible, cost-effective and easy to integrate. They are available from low-cost black-and-white sensors for applications such as reading barcodes to high-end sensors with 20 MPixel resolution in color, 4K video and with global reset shutter. The latter provide best-in-class image quality, combined with high frame rates and the advantages of the MIPI interface. Developers choose their desired image sensor and at best a supplier that also provides drivers in source code and accessories such as cables, lens holder, optics, lighting and adapter boards. Therewith, the camera modules can be deployed easily with all common processor boards with MIPI CSI 2 interface and easily implemented into their end product.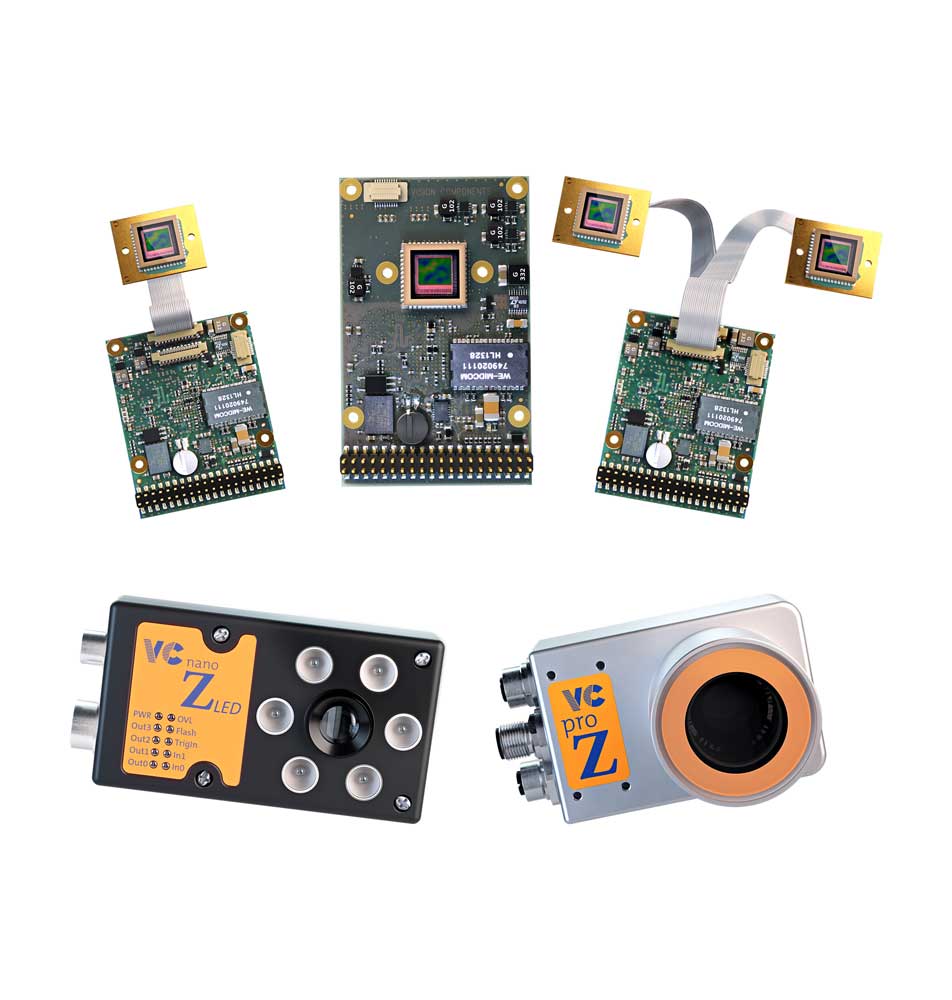 Camera modules including CPUs: onboard processing perfectly integrated
These embedded vision systems combine camera modules and processing unit, either with all components including one or multiple image sensors perfectly integrated on a single board or with board cameras connected via FPC cables. Both setups are ultra compact, with perfectly matching components and adapted to their respective applications. They can be designed into any greater system. Often, the processor of these systems can also be used to run customer-specific applications based on the image data. For mass production or industrial applications, individual adaptions can be made. Custom developments for special requirements are also possible—including housing and software.
Turnkey embedded vision systems: ready to use or as OEM sensors
In addition to the development of individual embedded vision systems, there are also turnkey solutions that can be used for standard applications or quickly and easily deployed as individual OEM sensors. An ideal example are smart cameras cameras for applications such as smart traffic, with onboard data processing for automatic license plate recognition (ALPR) or similar applications, as well as profile sensors that combine a laser triangulation module and an intelligent embedded vision system. They perform tasks such as 3D scanning and volume calculation or optical quality control, for example in optical angle measurement.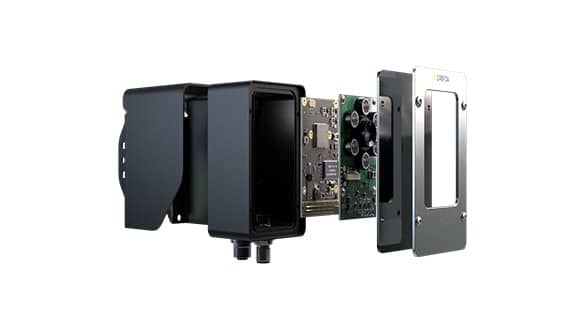 The future is embedded! Trends and market outlook
Demand for embedded vision solutions is increasing in all sectors and industries, both for consumer products and industrial deployments. Smaller and more powerful embedded vision systems are being used in an ever-growing number of applications, from smart agriculture to smart transportation systems and home appliances, factory automation and logistics. Health, medical and life science devices are also taking advantage of the technology and its versatily capabilities. Accordingly, the range of components perfectly tailored to their respective applications is constantly widening.
Another development are mobile and autonomous installations that do not require a connection to an external computing unit and can therefore be used extremely flexibly.
With the high computing power of modern embedded processors and support for the latest technologies such as machine learning and AI, embedded vision systems are suitable for all applications that were in the past handled by PC-based systems.
What is the best way to integrate embedded vision into your projects?
Our embedded vision experts look forward to supporting you with your individual projects and challenges.