VC Smart Cameras
The flexible and robust OEM Cams
Designed for industrial applications: Our VC Nano Z Smart Cameras with powerful ARM processors and VC Linux OS. Ready to use and in a robust protective housing.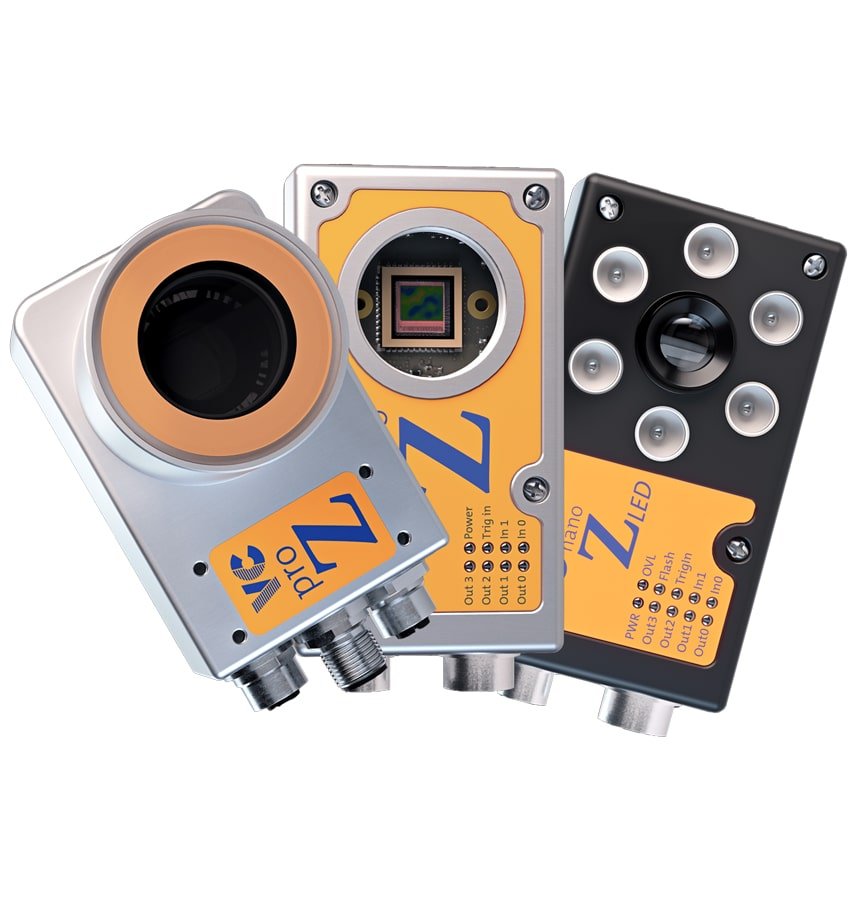 Power times 3: The VC Nano Z Family
The VC cameras with housing are available in three variants, with a robust standard housing, additional LED illumination and with a housing protected according to IP67 for use in harsh environments.
For additional performance maximization, the integrated FPGA can be programmed. This allows up to ten times higher processing speeds to be achieved than without FPGA use.
Robust standard housing:
VC nano Z
Smart cameras in the standard nano housing of the VC nano Z series: It features low weight and size and is easy and versatile to integrate. Numerous variants with different image sensors are available.
Standard housing with
Illumination: VC nano Z-LED
These models also feature the standard housing, which has been additionally equipped with a ring light consisting of 6 LEDs. Various lighting options are available.
Robust IP67 protective housing:
VC pro Z
The VC pro Z series offers optimal protection for all applications in harsh environments: Housing and M12 connectors comply with protection class IP67. Individual components can be freely selected for these models: On request, the embedded system can be supplied including integrated optics and/or high-power LED lighting.
Are you ready for a smart future?
Welcome to the inventor of the smart camera!
Brochure: all VC nano Z cameras at a glance
Download all the information in PDF format.
You have special requirements for your smart camera? No problem!
Together we will find the optimal solution for your individual smart cameras, from the components to the ready-to-use camera with housing.