01 July 2021, 11:00 CEST
Take your products and developments to a whole new level with embedded vision:
increased applications
greater data depth
more extensive analysis
In this 15 minute webinar, Jan-Erik Schmitt shows you how to achieve this cost-effectively, quickly and easily. He presents the three most efficient ways to integrate camera technology into hardware designs and shares the know-how from 25 years of embedded vision pioneering work at VC.
Following the webinar, Jan-Erik Schmitt will be available to answer your questions and address specific challenges, either in open discussion or in an individual VC Vision Talk.
The webinar will be held in English. The subsequent questions can be discussed in German / English as required.
Your host and speaker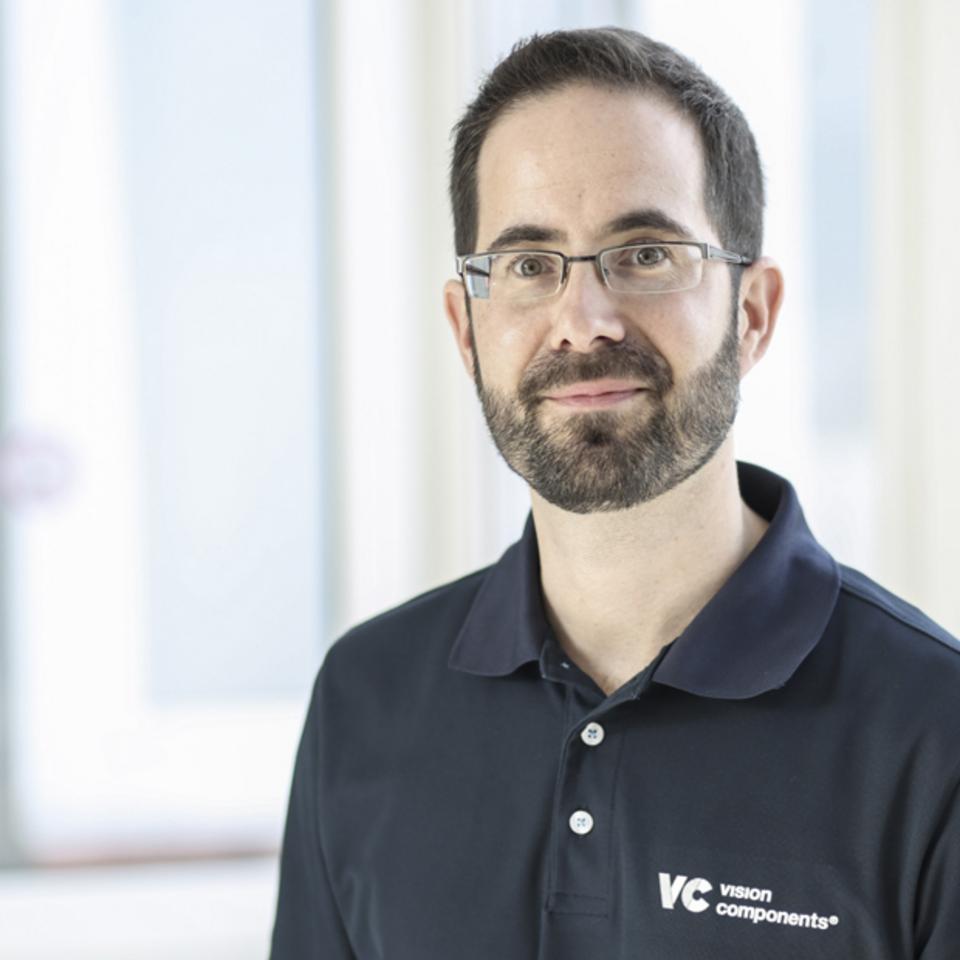 Jan-Erik Schmitt is the managing director of Vision Components. He knows the different requirements for the integration of embedded vision from numerous projects and is happy to share his many years of experience with you.
Vision Components: Who we are
Vision Components is a leading international manufacturer of embedded vision systems. For over 25 years, our components and solutions have proven themselves in numerous industrial and non-industrial embedded vision applications.
The development and manufacturing of our smart embedded vision systems covers three areas:
On request, we develop customer-specific embedded vision solutions. Consulting and service are available worldwide through our local partners in over 30 countries. We maintain sales offices in the USA and Japan.
Advantages of consulting
Our experts advise you worldwide on the entire development process of your embedded vision project, from planning to the finished solution.
Benefit from the many years of experience of our experts! Our team of experts has extensive knowledge and over 25 years of experience with vision applications.
We recognize the improvement potential of your existing projects.
As a reliable OEM partner, we also advise you on individual embedded vision solutions. We enjoy technical challenges!