Michael Engel is the inventor of the intelligent Camera for industrial series production. When he founded Vision Components with this product in 1996, he had already built up a company in the field of industrial image processing, led it to success and sold it. In this interview, he talks about 25 years of Vision Components—and the next revolution in vision sensor design.
Mr. Engel, you founded Vision Components 25 years ago. How did it come about?
Image processing has always been my profession and the beginnings are now over 30 years ago. At that time, the subject had a rather bad reputation: the technology was too expensive and complex. In my first company, Engel und Stiefvater, we showed that it could work after all.
We developed systems for quality control in industry, based on processors like the Motorola 68000, the first programmable 32-bit computer. Back then, these were already precursors of today's embedded systems, but they were huge in comparison: our solutions were as big as the tower PCs of the 1990s, and each installation was a complex project with high costs.
"Das muss auch anders gehen, dachte ich mir damals. Mit dieser Idee einer intelligenten Kamera für die Industrie war der Grundstein für Vision Components gelegt."
What exactly was your idea back then? And how did you implement it?
Our goal was to create a significantly lower cost offering that could be used easily and universally. Based on a digital signal processor (DSP), we wanted to create a system that was as compact as possible and allowed image capture and playback to be controlled by software. This resulted in the VC11 - Vision Components' first product and the very first intelligent camera for series use in industry. We focused on developing and supplying the hardware and worked with partners for system integration, just as we do today.
At the time, I assembled the first 250 cameras myself to get a feel for the effort involved and the potential production costs. The VC11 was a tremendous success; in fact, the camera could do almost everything at that time that today's Smart Camera for industry can do.
It's now 25 years since you invented the first intelligent camera for industry. What has happened since then? And what is the next revolution?
The VC11 was an enormous step forward for many users, from a large and complex system to a compact camera with integrated image analysis. Many manufacturers of vision sensors have used our electronics and components as a basis for their own developments or have developed corresponding electronics themselves. Now we want to go one step further: With VC picoSmart we have just recently presented the smallest embedded vision system in the world.
The sensor and image analysis unit are completely integrated on a circuit board that is just the size of a postage stamp. This technological advance is comparable to the leap from tower-sized systems to intelligent cameras 25 years ago. With the VC picoSmart, we are once again addressing OEM manufacturers of vision sensors and offering them a cost-effective component that can save them time and risk when designing their application-specific sensors.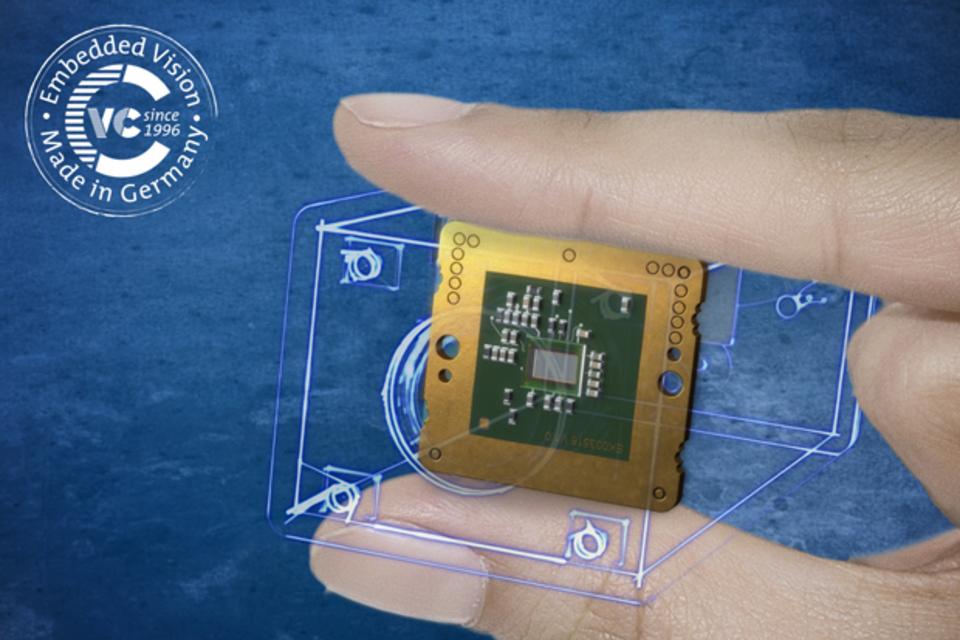 Mr. Engel, thank you very much. On a personal note: could you also tell us how you see your personal future?
Well, I don't feel any urge to retire. Technical development is extremely exciting and it gives me great pleasure to continue actively shaping it in the years to come.