The new VC drivers support TX2,
Jetson Nano™ and Xavier™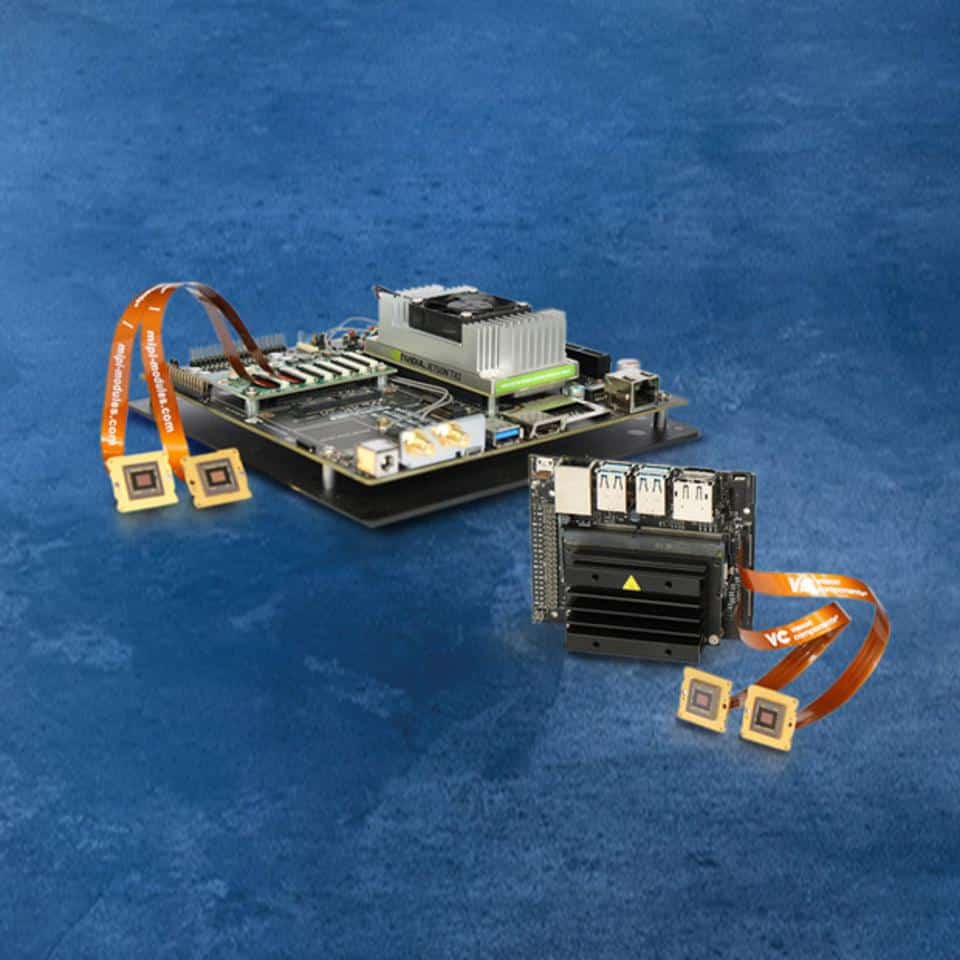 Our new drivers delivered as source code allow developers to connect all VC MIPI®Camera Modules easily and quickly to the powerful NVIDIA® boards that are a perfect fit for AI projects.®.
Driver packages for all VC MIPI® modules
The driver support for the NVIDIA® platforms covers the complete bandwidth of VC MIPI®Camera Modules. These include MIPI modules from lower resolution of 0.3 MPixels up to higher resolutions of 20 MPixels, sensors in monochrome or color, global shutter, rolling shutter, or global reset shutter, with or without trigger functionality. All VC MIPI® camera modules are directly powered via the special FPC MIPI Cables without an additional board and they can thus be connected to the range of NVIDIA® boards.
The drivers for Video4Linux2 (V42L) applications permit an easy and direct connection of the modules for streaming mode and trigger mode.
For the relief of the CPU, the direct access to NVIDIA® tools is integrated into the drivers, thus enabling a direct image-processing pipeline for color image sensor data into the GPU.
The drivers for the platforms TX2, Jetson Nano™ and Xavier AGX™ are currently in the second generation. The drivers for Xavier NX™ are already under way and will complete the offer of Vision Components by the end of the year.
Extensive service around the NVIDIA® products
Our technical team has extensive experience in the NVIDIA®platforms and can thus fully support users and developers.
"We are glad to offer this service around NVIDIA products free of charge to our customers and partners. Our drivers allow developers to move their embedded vision projects forward in a quick and focused way." says Jan-Erik Schmitt, Vice President of Sales at Vision Components.