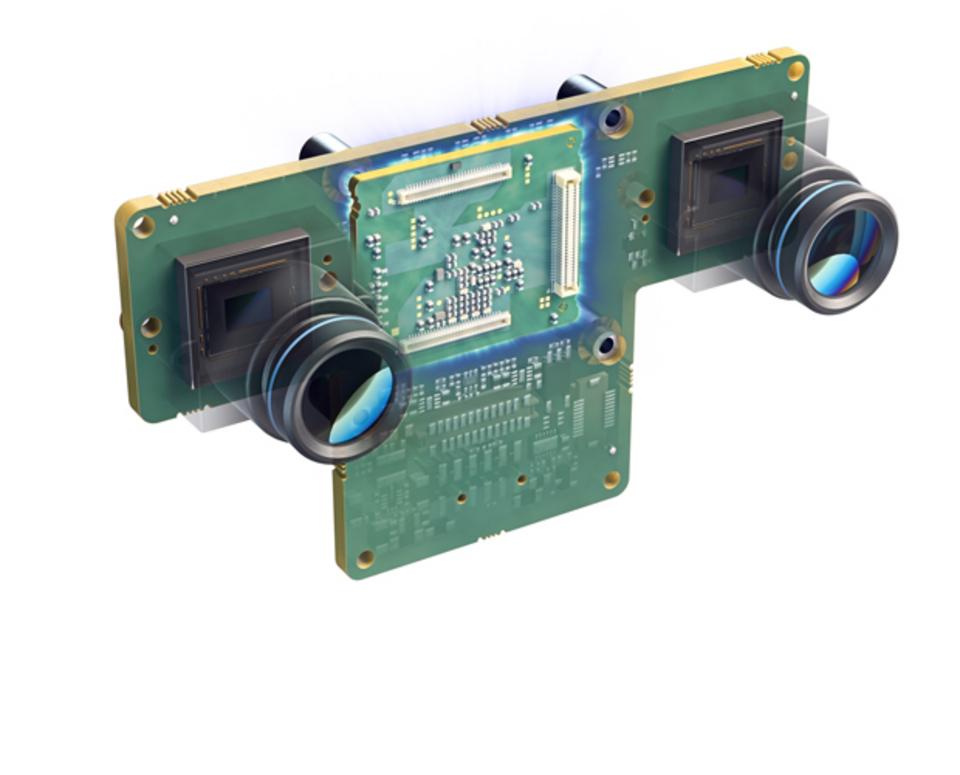 Vision Components will present new MIPI camera modules and OEM components for time-saving embedded vision developments at the 2022 embedded world.
The German manufacturer will launch the VC Stereo Cam. or 3D and two-camera applications. This stereo camera is based on the new FPGA hardware accelerator VC Power SoM, which can process large data volumes in real time.
The system's functions and hardware can be flexibly adapted for OEM applications. As with all its products, Vision Components ensures industrial suitability and long-term availability.
New MIPI camera moduleswill also premiere at the trade fair, integrating various global shutter sensors from the Sony Pregius S series with minimal noise and high light sensitivity: IMX565, IMX566, IMX567 and IMX568. The wide range of Vision Components MIPI modules allows OEM customers to meet all requirements whatever their particular vision project, with cost-effective and high-resolution sensors, different shutter variants as well as sensors for SWIR and 3D/ToF applications.
The modules with a MIPI interface, trigger input and flash trigger output are designed for easy connection to common single-board computers. Also on show will be embedded vision systemsthat combine image acquisition and processing on a single board. The latest and smallest of these OEM camera systems, VC picoSmart®,, has a footprint of only 22 mm x 23.5 mm. For 3D profile sensors based on the VC picoSmart®, Vision Components also provides a suitable triangulation module. The team is looking forward to inquiries about the product range and possible applications.
More Highlights at embedded world 2022
ew Conference: The Evolution of Embedded Vision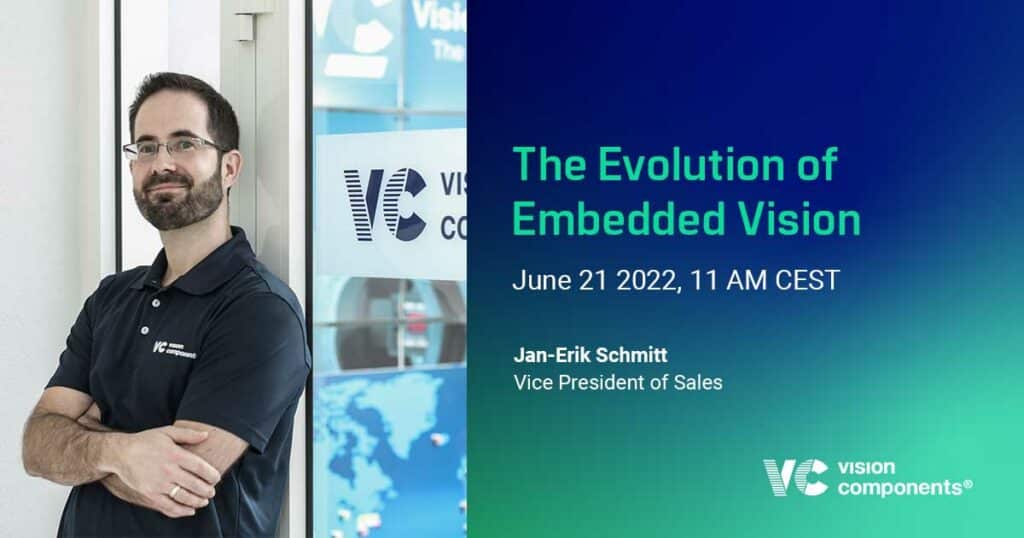 Embedded Vision is booming: Industrial automation and robotics, medical and laboratory devices, smart city and traffic applications benefit from camera data and the insights they provide.
Jan-Erik Schmitt's presentation will show the development of embedded vision since the early 1990s, and various ways in which cameras and image processing can now be integrated into devices and machines quickly, easily and cost-effectively.
Technical details such as modern processor families from NVIDIA, NXP will be discussed as well as different design-process scenarios and economical factors. In addition, latest trends and developments will be showcased, that enable powerful, even faster and more cost-effective embedded vision designs.
VDMA Panel Discussion: Embedded Vision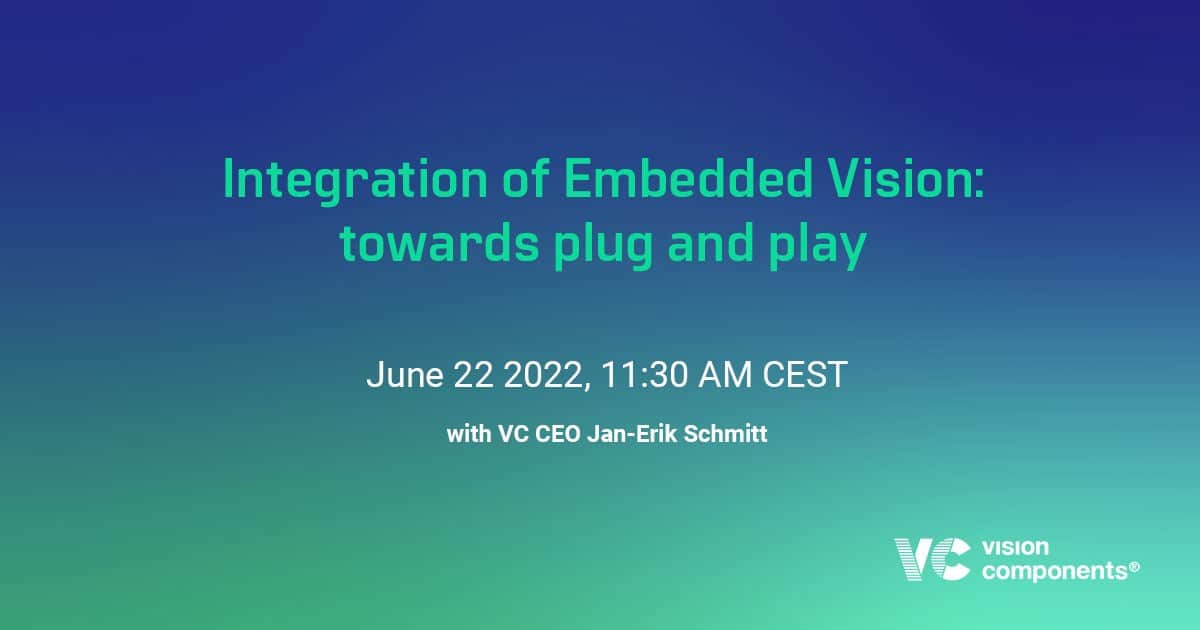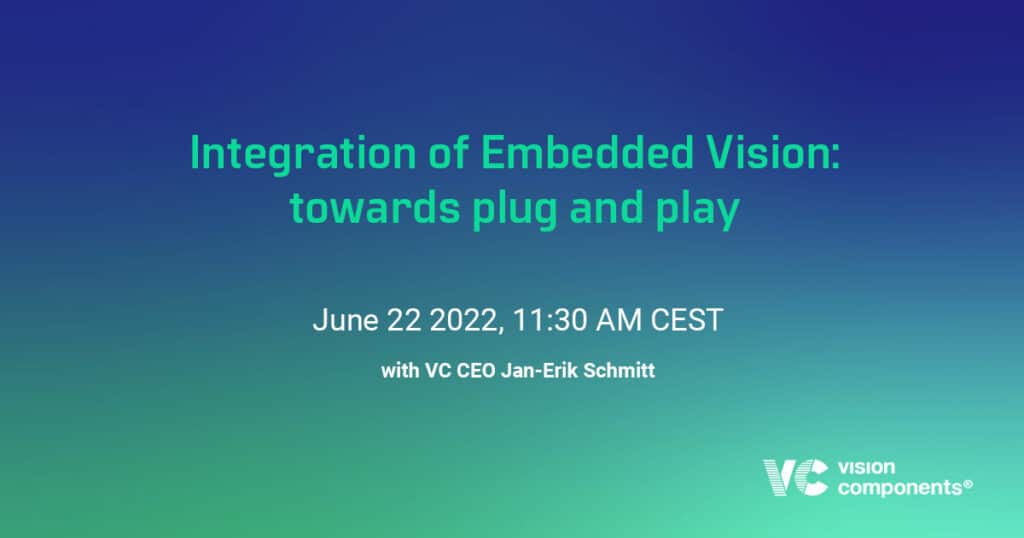 Where is embedded vision technology already being used? What are new developments and promising applications? What role will AI play in the future and how will it be integrated into established systems?
All these questions will be discussed at the VDMA panel discussion "Integration of embedded vision: towards plug and play". Also participating: VC Managing Director Jan-Erik Schmitt
Vision Components at embedded world
Nuremberg, Germany, 21 - 23 June 2022
Hall 2, Booth 450